See on Scoop.it – Virtual Process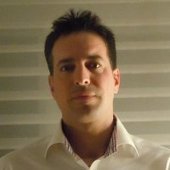 I interviewed Patrick Pecorilli who discussed a flexible SAS solution for supply chains.
Dustin: It's great speaking with you today, Patrick. I look forward to hearing your insights on supply chain and how you have a solution to addressing a specific problem. Can you start by providing a brief background of yourself?
Patrick: My name is Patrick Pecorilli, the CEO of a company named Virtual Process based out of Montréal. We come from a manufacturing background, so for the last twenty years, we've been consultants in different manufacturing companies, seeing how they operate from A to Zed. From there we decided in the last five years or so to team up with a couple of other founders and create a software that simplifies all the headaches that are going on into the manufacturing segments, especially on the supply chain side. I can get a bit more into detail on what we do and how we do it and so on.
Patrick Pecorilli's insight:
See on community.kinaxis.com